Clean water – or rather, dirty water — has generated a lot of headlines this winter. The January 9 chemical spill into Charleston's Elk River in West Virginia garnered national attention for weeks. A month later, coal ash from a Duke Energy facility spilled into North Carolina's Dan River. Then more news emerged from West Virginia when coal slurry spilled into Fields Creek and the Kanawha River.
For those who live elsewhere, it's tempting to think these incidents could never happen at home. After all, they seem limited to two states that some consider lenient when it comes to environmental regulation. But the local veneer of these pollution events masks underlying national gaps in clean water protection that affect everyone living in the United States.  In the online publication ScienceBlogs, author Elizabeth Grossman puts these events into a meaningful national perspective. In her piece, she says what many familiar with our nation's patchwork of pollution protection laws have been thinking all along: Namely, that we know too little about the toxicity of the 80,000 industrial chemicals routinely used in modern manufacturing, and that federal bills calling for above ground storage tank inspections in the wake of the Elk River spill are too little too late. Specifically, she reports: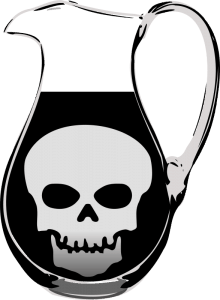 "Another salient fact in this disaster is how little is known about the toxicity of MCHM, the chemical released into the Elk River – and the fact that the US chemical regulatory system allows a chemical like this to be used at high volume and stored where it could potentially contaminate drinking water without anything approaching full knowledge of its health effects. The Material Safety Data Sheet for MCHM shows very incomplete data about the chemical's toxicity and that information pertains to the pure form of the chemical rather than the mixture that contaminated Charleston's water supply. The upshot was potentially harmful exposure – including to pregnant women, infants and children – and mixed and confusing messages from the Centers for Disease Control and Prevention and other public health authorities. And beyond the problems with available toxicity information about this particular chemical, there is the larger question: Given that toxic chemical leaks occur so frequently, shouldn't more emphasis be placed on using fewer toxic chemicals?"
Regarding a federal bill recently introduced by Senators Manchin (D-WV), Rockefeller (D-WV) and Boxer (D-CA) Grossman notes:
"In addition to omitting any requirements for safer chemical technology, the US Senate bill also does not include any direction to the EPA to exercise its existing authority under the Clean Water Act to require safety measures that "establish procedures, methods, and equipment…to prevent discharges of oil and hazardous substances…and to contain such discharges," as Natural Resources Defense Council (NRDC) senior attorney Jon Devine wrote last month, and Greenpeace USA legislative director Rick Hind and University of Maryland law professor and Center for Progressive Reform president Rena Steinzor pointed out to me last week. As Devine explained, the EPA has implemented these requirements only for oil products, and some 42 years after passage of the Clean Water Act, it has not updated these requirements to extend to other hazardous substances. "These technologies exist and are effective," said Steinzor."
Others have pointed out gaps in a similar bill introduced in the West Virginia legislature that calls for inspection of above ground storage tanks, but includes a long list of exemptions that few can rationally explain.
More than six weeks after the Elk River spill, 300,000 residents in the Charleston area still don't know if they should drink the water. Public health officials have disagreed over whether the water is safe to drink, schools have repeatedly shut down after smelling MCHM's telltale licorice scent even after flushing their pipes, and West Virginia's senior senator Jay Rockefeller has said he wouldn't drink the water if you paid him. That's not just a West Virginia problem, that's a national problem.