Maybe we should all thank Bobby's mother.
"My mother was my Rachel Carson," said new Downstream board member Bobby Whitescarver in a recent online chat. "I was one of those children that wandered off into the woods and pastures, exploring and having fun. She encouraged that, and even got me a pretty good microscope at a very early age."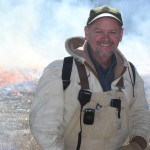 Bobby credits his mother, the Boy Scouts of America, and some particularly inspiring professors at Virginia Tech for triggering his interest in a conservation career – a passion that took him all over the state of Virginia for 31 years as a field conservationist with the U.S. Department of Agriculture's Natural Resources Conservation Service. After leaving the federal government in 2011, Bobby started what he calls his "second career." He formed Whitescarver Natural Resource Management LLC to continue helping landowners conserve their soil and improve water quality through sound management practices. That includes planting trees along waterways to capture nutrients and sediments, developing grazing systems to keep livestock out of streams, and improving habitat for native wildlife. "I want to help lift people's awareness of their surroundings, improve their natural resources and hopefully instill in them that landownership not only comes with rights but with responsibilities as well," he says.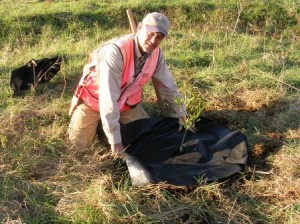 Bobby's influence goes beyond his immediate clients. He works part-time for the Chesapeake Bay Foundation and is a adjunct professor at James Madison University. He is a dynamic and motivational speaker and teacher. He writes a regular blog and occasional articles on conservation issues for the Chesapeake By Foundation and the Bay Journal News Service.  He and his wife Jeanne also work their farm in Swoope, Virginia. Serving on the board of The Downstream Project is now part of this second career. He credits Downstream with helping him navigate through the technological challenges of starting a new business in the digital age. And he notes that he and Downstream have similar goals – helping people be better stewards. "I want to help them achieve their goals," he says.
We're excited to have him on our team.